A better rate for your savings!
2.25% - 1 Year GIC
2.50% - 3 Year GIC
3.00% - 5 Year GIC
1.70% - 3 Year Rate Guaranteed Redeemable Savings

Invest by Lump sum, Payroll Deduction or Both!
Subscription deadline Nov. 30, 2018


• Low GIC minimum investment ($500)
• Guaranteed principal and interest
• Deposits are insured by Deposit Insurance Corporation Ontario up to $250,000 for non-registered and unlimited for registered
• Available for non-registered, TFSA, RRSP and RRIF investments
• Rates are subject to change without notice.



OECU-Doug McKee" Scholarships Awarded!

We are pleased to announce the following candidates each received $1,500 at an awards recognition ceremony held at the Credit Union Head Office in July. The funds are to assist with costs related to their 2018/19 post-secondary school programs.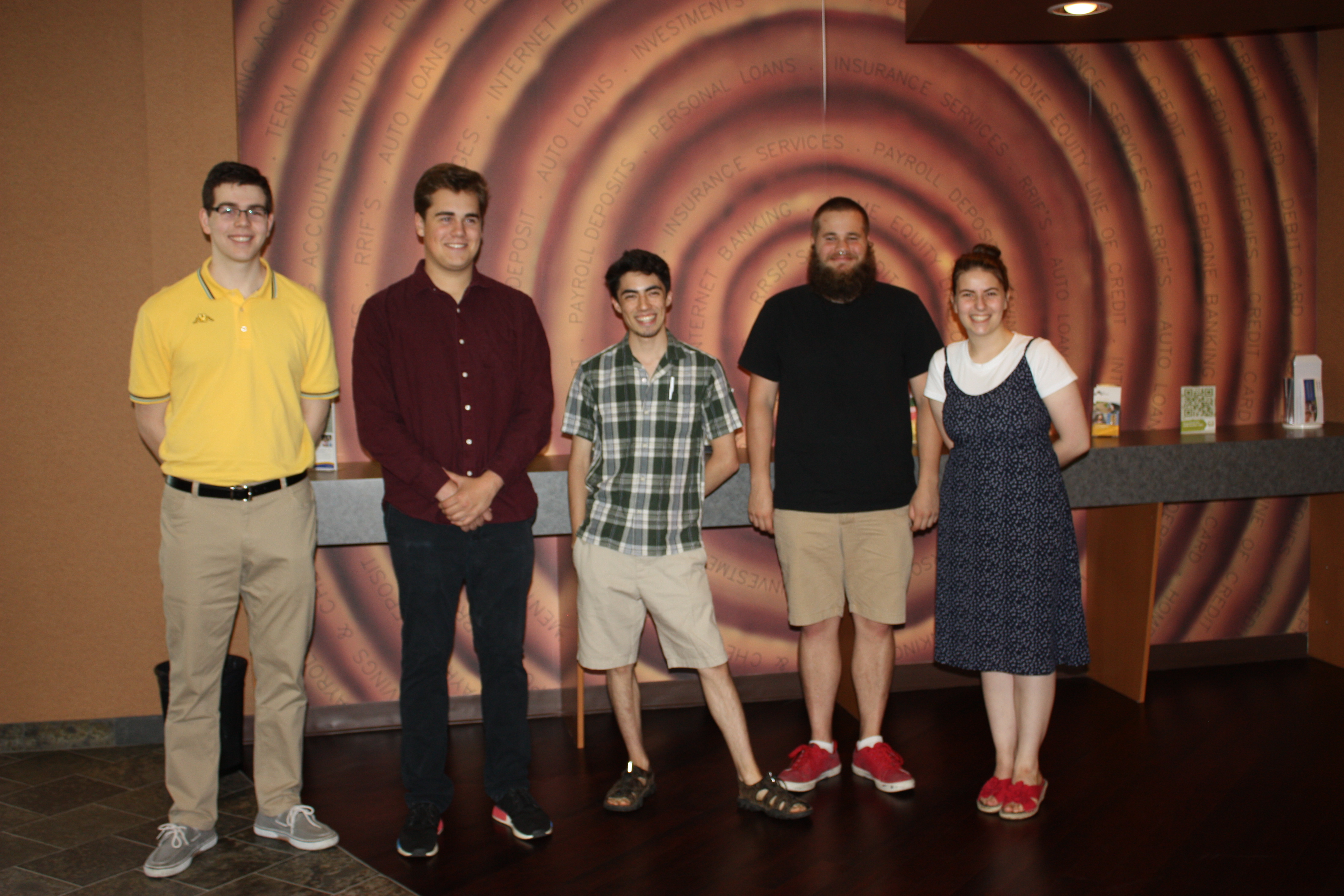 (left to right in photo)
David Adamiszyn, University of Toronto
Brayden Bumstead, Laurentian University
Nicolas Rodrigo, Georgian College
Scott Collins, Georgian College
Victoria Sciulli, University of Toronto

OECU has proudly been awarding post-secondary scholarships since 2001.We are delighted to have awarded $133,000 in scholarships so far! Watch for our 2019 scholarship program coming in late February!
Special thank you to HUB International Ontario, our membership's chosen provider of group home and auto insurance, for their continued generous support of our scholarship program.

"Hard sell & up sell" practices in the financial world!
The concept of a "Sales Culture" has been around for a very long time. It is not something that our Board of Directors or I have embraced as the business model for our organization. We instead focus on providing exceptional service!
Read more...

Call for Nominations!
It is our desire to have a diverse Board of Directors that is a reflection of our Membership.
We are searching for candidates that have a passion to make our Credit Union better today and tomorrow.
If you are interested in information about being a Director of OECU please click on the link "Cover Info for Potential Candidates."
For additional information and an application form please click on the link "OECU Candidate for Director"
Thank you for your interest.
Cover Info for Potential Candidates | OECU Candidate for Director

e-Transfers are here!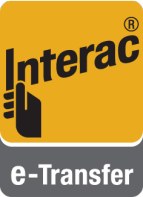 OECU is pleased to launch "e-tsf" the simple, secure way to transfer money from anywhere to anyone.
It's easy.
It's secure.
It's convenient.
It's quick.
Click here for further details.


Are YOU on the DEBT TREADMILL?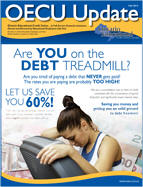 Are you tired of paying a debt that NEVER gets paid?
The rates you are paying are probably TOO HIGH!
LET US SAVE YOU 60%!
That's the average percentage interest cost we save credit union members and their families when they consolidate their debt with us.

Click here to read our latest newsletter.

Off my pay... Off my mind
Start Saving Today… click here for details.

Travel Alert – Country Blocking
If you are travelling out of North America please read this
document for important information.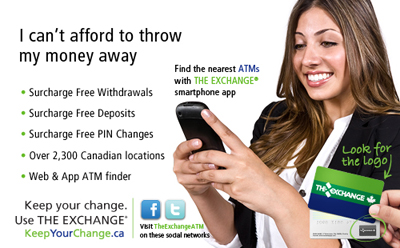 ATM Card Cancellation
If your ATM (Membercard) is Lost, Stolen, Compromised (skimmed) or even if you just have a sense that your card may have been compromised call one of the numbers below and cancel your card immediately. This interactive voice response service is available 24 hours a day seven days a week.
Cancel your card via any of the following options:
ü Birth date and social insurance number.
ü Account number and social insurance number.
ü Name and social insurance number.
ü Name and account number.
ü ATM (Membercard) number.
Stop the criminals from stealing your hard earned money, if you have any suspicious Automated Teller Machine or Point of Sale transactions; cancel you ATM card immediately by calling…
Ø 877 – 764 – 3693 (Canada & U.S.)
Ø 905 – 764 – 3693 (International)

Who can do business with OECU?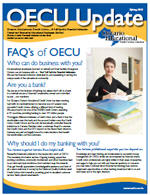 All educational employees (current or retired) and their families throughout Ontario can do business with us – Your Full Service Financial Institution. We are the financial institution dedicated to, and specializing in serving the unique needs of the educational community.
Read about this and other FAQ's of OECU in the Spring Newsletter.

OECU Mobile...is here!
OECU has a new, Mobile web site. We're excited to offer Members access to many of the features of our main site on a handheld device. Features that are currently available on our Mobile site, include: NetBanking, ATM Locator, Promos, News, Services, Rates and a Contact page with office maps.
To access the OECU mobile web site, enter oecu.mobi into the web address bar on your smart phone or mobile device.
Note: Visiting the OECU mobile web site (oecu.mobi) on a computer will automatically re-direct you to our main web site (oecu.on.ca).

Are you trading with Canada's #1 Online Broker?

Online Trading
If you'd prefer a do-it-yourself approach to investing, you'll appreciate our online brokerage option. Qtrade Investor is Canada's leading independent online brokerage. For a small fee, it offers:
a full range of investments including stocks, options, and fixed income securities

comprehensive investment tools and research, news, real-time quotes, portfolio watch lists and email alerts

advanced trading technology
Qtrade Investor is reliable and easy to use, which may be why it's been recognized by The Globe & Mail as the number-one online brokerage in Canada for six consecutive years and it has beat out the big banks' brokers eight years running.


GO Figure - Your ABC's of Personal Finance

With one stop, make more informed financial decisions, organize your finances and calculate your needs for mortgages, personal & auto loans, retirement, insurance
and much more! "Go Figure".


Online brokerage services are offered through Qtrade Investor, a division of Credential Qtrade Securities Inc. Member of the Canadian Investor Protection Fund. Credential Securities is a registered mark owned by Aviso Wealth Inc.